On Wednesday 4th March Thrive brought together nine different churches to explore "How to help children and young people live a life of worship".  There was a mix of leaders who works with children, young people and some whose role covered both.
The evening started with a talk by Fiona, Thrive's Children's Ministry Adviser, about worship, what it is, its importance and how its leaders need to be living a lifestyle of worship in order to encourage children and young people to do the same.
Leaders (and parents!) are all too aware of how young people are influenced by others and how easily they imitate behaviour that they see! The same applies to how children will respond if they see leaders demonstrating a life worship.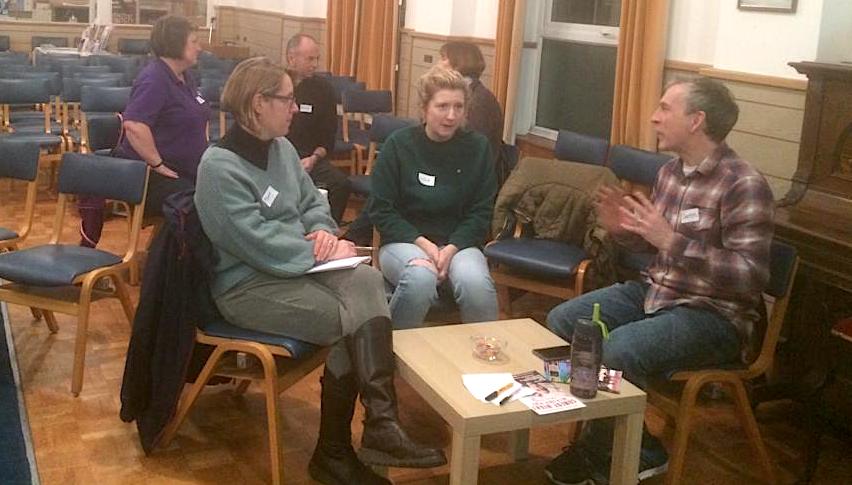 Discussion groups helped everyone to identify opportunities of when children are, or could be, involved in worship within each individual's church setting.  Fiona shared 10 different ideas and explained how leaders can create those opportunities.  These may also be applied in other settings in children and young people's everyday lives. Leaders were also provided with resources that they could use to help families engage children in worship.
Leaders shared their thoughts about the examples given and had time to reflect on new ideas that they could try.  The evening concluded with a time of prayer for one another.  It was a fantastic evening, full of lively debate and sharing ideas.
"It was great to be given such a range of ideas to help children to engage in worship and made me think about things at our church that we might want to change or introduce. I immediately tried out some 'listening to God time' in Sunday School on the following Sunday and will continue to do this. It was also great to share ideas with other children's workers," said Sue Curran from St Margaret's Church, Whitnash.
"A great opportunity to share ideas, learn from those who have maybe already tried some of the things and pick up new thoughts about what might go down well with your own group," said Graham Coles from St Mary's Church, Cubbington.
The next Youth and Children's Work Hub "Self-care for leaders" is on Monday 8th June 2020 at 7.30pm for a 7.45pm start.  Tell us you are coming on our Facebook event.